Get the skills to start an exciting career in Supply Chain Management & Logistics in 10 months
Supply Chain Management & Logistics
ABOUT THE PROGRAM
For businesses to succeed in the world of retail, they need trained Logistics professionals to keep things organized and moving. That's where you come in. You'll bring your organizational skills and eye for detail to a fast-paced and stimulating work environment. If this sounds like an exciting career path for you, the Supply Chain Management & Logistics program would be a step in the right direction.
This program will provide you with the essential skills and training to succeed in a dynamic global business environment. You'll receive practical, hands-on training for careers in a variety of product management and distribution roles. As more and more businesses join the online marketplace, the need for trained professionals in this sector will continue to grow.
Interested in learning more about the Supply Chain Management & Logistics program? Just fill out the form and an Academic Advisor will be in touch to answer all your questions!
Please email me information about your programs and school. I may cancel this consent at any time.
Privacy Policy
After college, I wanted to make an impact but I didn't feel like I was progressing--this program gave me a strong business foundation and opened up a lot of opportunities early in my career. Through the program's curriculum and the integrated internships, which I completed at Corporate Office Properties Trust, I was able to gain more business knowledge and meaningful experience. Ultimately, that led to a position in Marketing and Business Development here at COPT. The Business Management program helped me reposition my career and I'm excited about the opportunities that now lie ahead of me.
My internship at CareFirst gave me exposure to projects and executives within the company that I normally wouldn't have at my experience level. The fact that you can gain experience during a full-time program makes you a lot more marketable, especially for someone without an undergraduate degree in business. It's a very unique part of a full-time program.
ESSENTIAL TRAINING
This program focuses on all aspects of supply chain and logistics. Some key areas of focus are Inventory Management, Management Information Systems, Operations Management, Procurement and Warehouse Management. Students will have the opportunity to improve their business communication and negotiating skills, as well as learn the project management process through practical projects.
WHAT YOU'LL LEARN
• Operations Management
• Organizational Behaviour
• Business Communications
• Computer Applications
• Warehouse Management
• Demand Forecasting
• Management Information Systems
• Inventory Management
• Business Mathematics
• Economics
• Business Logistics – Transportation
• Project Management
• Marketing
• Procurement
• Business Law
• Competitive Contracting and Negotiation
• Career Strategies
CAREER OPPORTUNITIES
The pandemic has prompted many retail companies to adopt an online business model in order to stay competitive. As a result, companies are relying on trained logistics processionals to manage product inventory and distribution. Here are just a few areas where Supply Chain & Logistics graduates can find career opportunities:
• Supply Chain Management
• Warehouse Management
• Purchasing & Inventory Management
• Distribution and Transportation
• Supply Chain Analysis
• Quality Control
PROGRAM AVAILABILITY
LBC Campus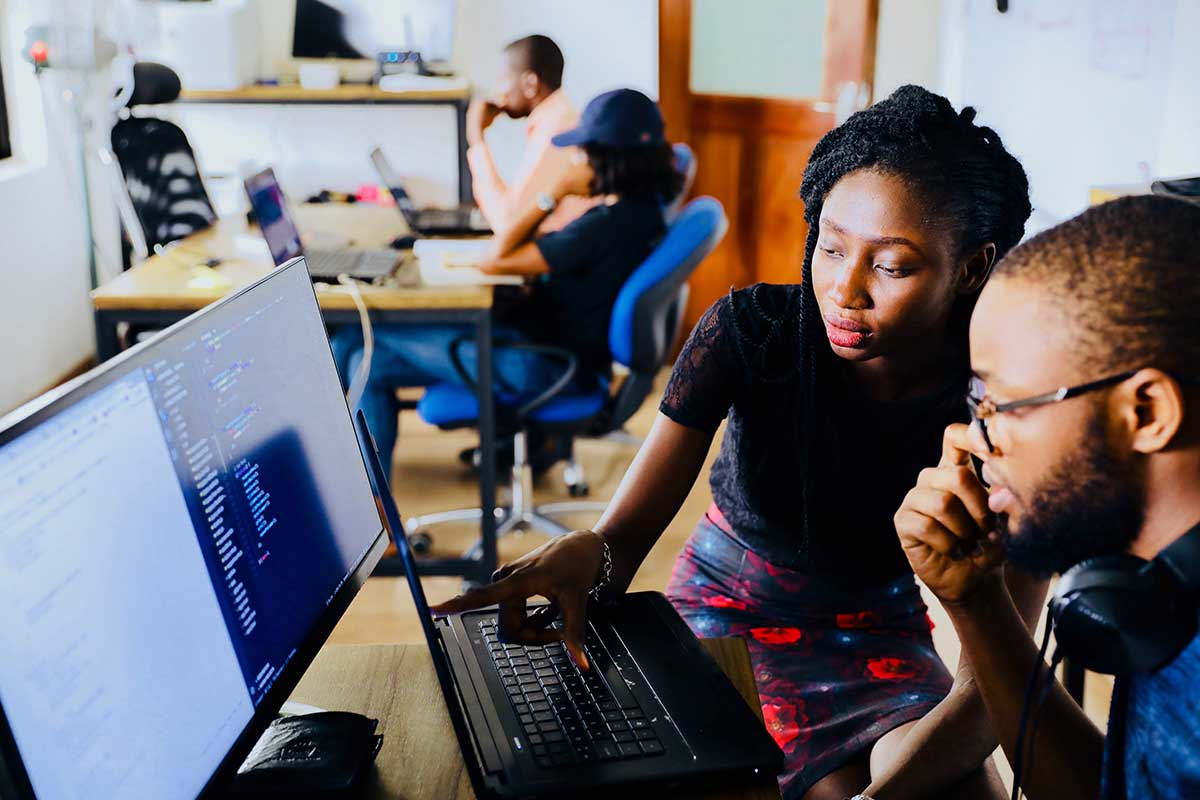 STUDENT & CAREER SERVICES
London Business College's Student and Career Services team helps convert the knowledge, skills and training that you acquire over the course of your studies into meaningful jobs and careers once you graduate. Our top priority is to facilitate relationships between you and the businesses, organizations and industries where you will work and further develop your skills. LEARN MORE