Get the industry-ready skills to become a Business Management Professional in just 11 months
ABOUT THE PROGRAM
London Business College's Business Management program helps students develop the knowledge and skills that are necessary in industries that are thriving in today's global economy. The program offers a foundation in business subjects, including core courses in marketing and e-commerce, business law and management. These traditional courses are balanced with technology skills that are increasingly important in fast-paced corporate environments. Interested in learning more about the Business Management program? Just fill out the form and an Academic Advisor will be in touch to answer all your questions!
Please email me information about your programs and school. I may cancel this consent at any time
Privacy Policy
After college, I wanted to make an impact but I didn't feel like I was progressing--this program gave me a strong business foundation and opened up a lot of opportunities early in my career. Through the program's curriculum and the integrated internships, which I completed at Corporate Office Properties Trust, I was able to gain more business knowledge and meaningful experience. Ultimately, that led to a position in Marketing and Business Development here at COPT. The Business Management program helped me reposition my career and I'm excited about the opportunities that now lie ahead of me.
My internship at CareFirst gave me exposure to projects and executives within the company that I normally wouldn't have at my experience level. The fact that you can gain experience during a full-time program makes you a lot more marketable, especially for someone without an undergraduate degree in business. It's a very unique part of a full-time program.
ESSENTIAL BUSINESS TRAINING
London Business College's Business Management diploma program trains students in fundamental skills utilized in a variety of professional settings. There is an emphasis on business operations, leadership skills, communications techniques, business planning, sales, project management and entrepreneurship. Students are exposed to teamwork concepts, technology and multiple approaches to problem solving.
WHAT YOU'LL LEARN
• Microsoft Word
• Microsoft Excel
• Microsoft PowerPoint
• Outlook and Email
• Business Communications
• Excel Level 2
• Bookkeeping and Accounting
• Employment Achievement Strategies
• Simply Accounting
• Quickbooks
• Sage 300 ERP
• Payroll Level 1
• Business Fundamentals
• Marketing and eCommerce
• Human Resources
• Professional Sales
• Business Law
• International Commerce
• E-Advertising
• Small Business/Entrepreneurship
• Business Plans
BUSINESS MANAGEMENT CAREERS
According to Service UK, job prospects will be good for business management professionals and specialized workers, such as: project managers, retail trade managers, administrative officers and human resource managers. Graduates from London Business College's Business Management program can seek careers in many professions, including Project Management, Retailing, Human Resource Management, Marketing, Real Estate, Sales, Small Businesses and Entrepreneurship, among others.
PROGRAM AVAILABILITY
LBC Campus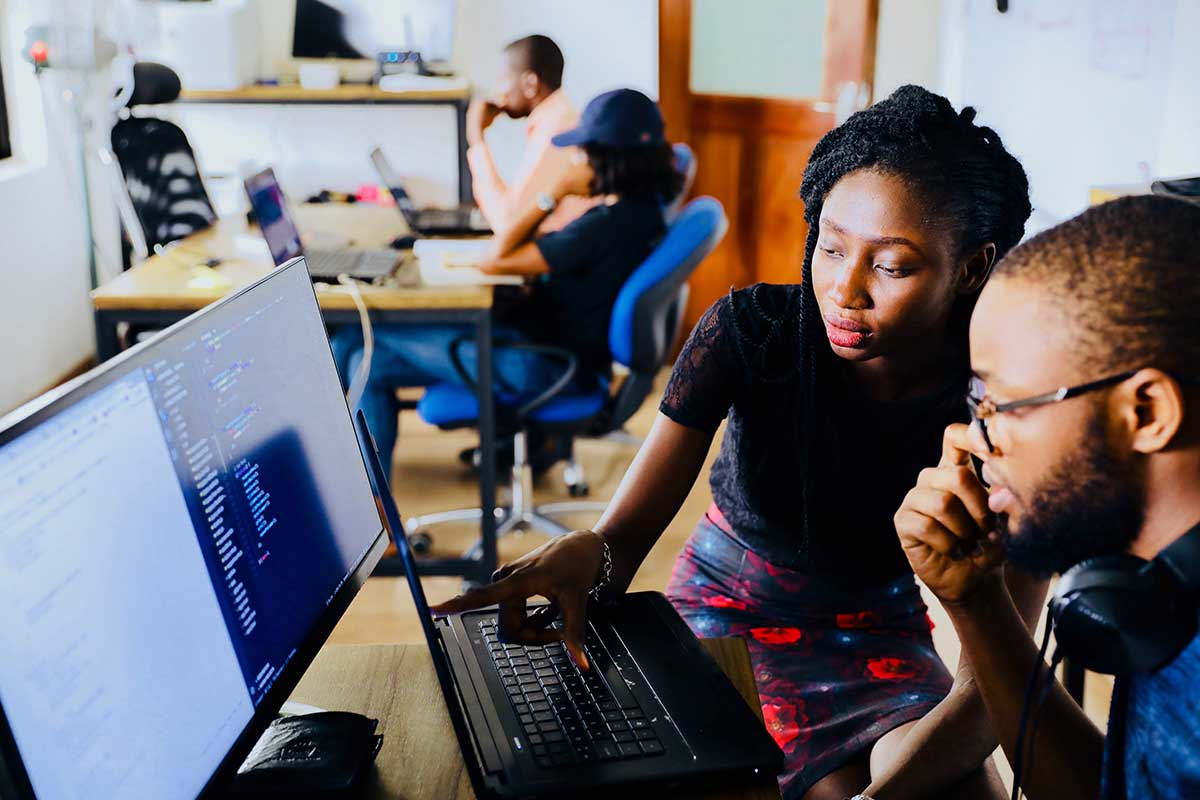 STUDENT & CAREER SERVICES
London Business College's Student and Career Services team helps convert the knowledge, skills and training that you acquire over the course of your studies into meaningful jobs and careers once you graduate. Our top priority is to facilitate relationships between you and the businesses, organizations and industries where you will work and further develop your skills. LEARN MORE