Get the skills you need to become a Full Stack Web App Developer in under 10 months
Full Stack Web App Development
ABOUT THE PROGRAM
London Business College's Full Stack Web App Development program will provide you with the job-ready skills required for a career as a software developer. Learn the essentials of web application development and utilize front and back end technologies. Using a variety of programming languages in conjunction with a database, you'll learn how to build a full stack application. In this program, many of the most popular stacks will be explored.
Please email me information about your programs and school. I may cancel this consent at any time.
Privacy Policy
Attending these events and seeing people from all over Ross creating a stronger environment for social impact at the business school was really exciting to me.
Without the knowledge learned not only from the FSD classroom but the cohort group and experiential learning of the internships and field studies, I could not have been successful in my role. In my internships, I also learned the skills needed to run my non-profit organization.
LEARN A VARIETY OF
PROGRAMMING SKILLS
The 40-week Full Stack program introduces students to a variety of programming languages, all of which are needed to build an application from start to finish. This makes our graduates an invaluable resource in the job market, where the demand for Full Stack Software Developers has never been higher. 
PROGRAMMING LANGUAGES & FRAMEWORKS
• HTML
• CSS
• JavaScript
• jQuery
• Django
• Python
• JSON
• MySQL
• MongoDB
WHAT YOU'LL STUDY
• Project Management for Software Development
• Introduction to Full Stack Development
• Introductory Frontend: HTML & CSS
• Advanced Frontend: JavaScript & jQuery
• MERN Stack
• MEAN Stack
• Python & Flask
• Django Framework
• Web Portfolio
• Career Strategies
PROGRAM AVAILABILITY
LBC Campus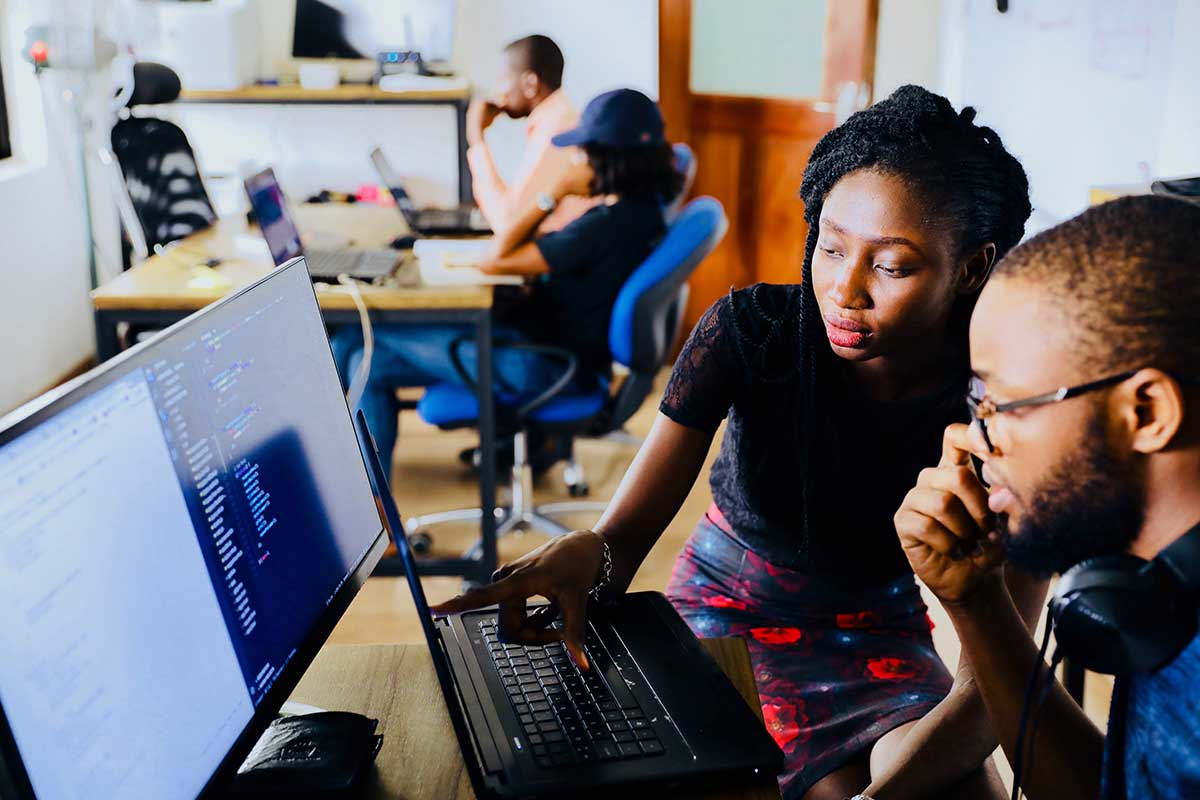 STUDENT & CAREER SERVICES
London Business College's Student and Career Services team helps convert the knowledge, skills and training that you acquire over the course of your studies into meaningful jobs and careers once you graduate. Our top priority is to facilitate relationships between you and the businesses, organizations and industries where you will work and further develop your skills. LEARN MORE