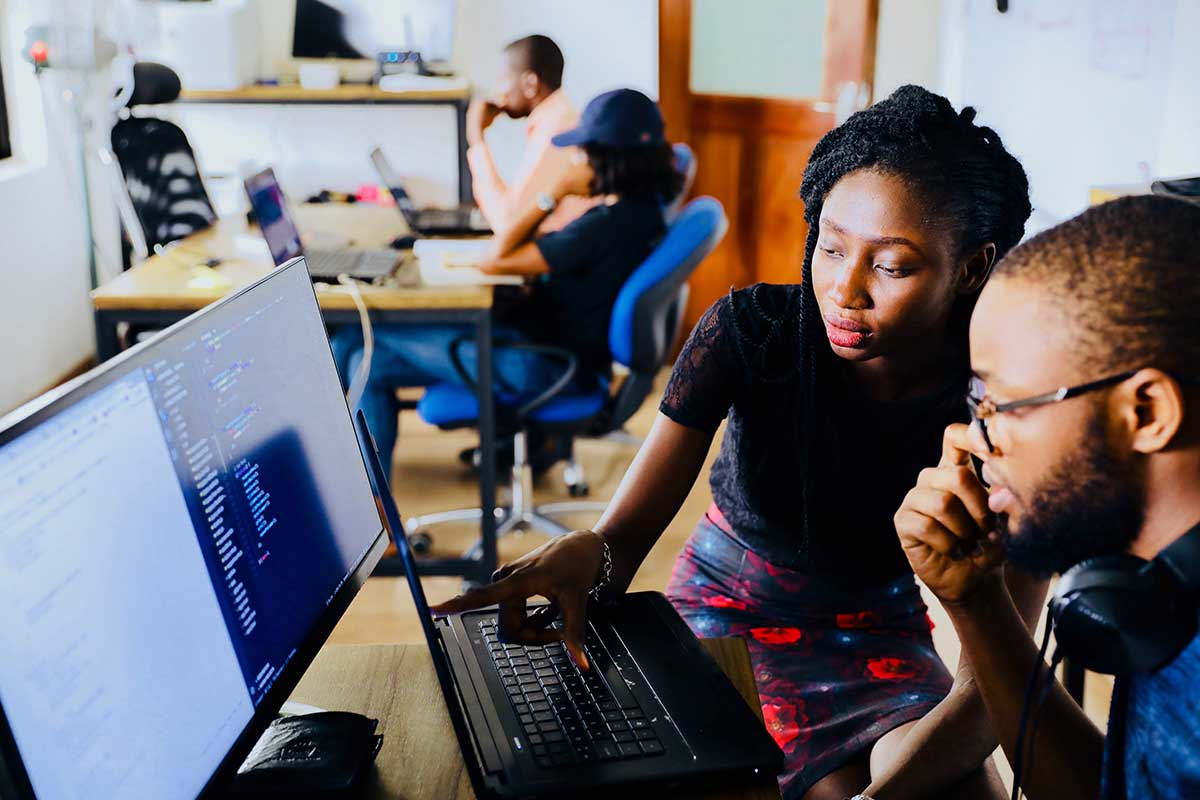 From the day you enrol at London Business College, you'll have a dedicated Career Services Specialist available to you. Their goal is to provide you with the skills you need to succeed in the job market. You'll learn resume writing tips, interview techniques, and job search strategies to help you find and start your new career.
Your Career Services specialist will also connect you with the businesses, organizations, and industries that can help you further develop your skills. So exciting new career opportunities are always on the horizon.
STUDENT SERVICES
While you train and study at London Business College, our team will make every effort to ensure your academic experience is both productive and seamless. Our objective is to keep you on track so that the goals you set out to achieve are accomplished. Students can expect regular check-ins from our team to ensure they're feeling comfortable, adjusted, and are getting the most out of their studies and college life experience.
CAREER COUNSELLING
While studying at London Business College, students will have the opportunity to benefit from a variety of career readiness strategies. Our Career Services team will keep you informed about job postings, assist with resume writing, arrange internships and field placements where applicable, provide interview preparation, and provide workshops to ensure have the tools you need to find the career that is right for you.
ALUMNI SUPPORT
Your relationship with London Business College doesn't end when you graduate or when you find a job. Our alumni receive ongoing support through professional development workshops, ongoing access to job postings, internships and placements, and individualized career counselling.
Please email me information about your programs and school. I may cancel this consent at any time.
Privacy Policy
Resume Target Resume Target is a professional resume writing service available to all London Business College students and graduates looking for professional development and career tips. You'll find hundreds of resume templates to choose from. Take a look at the bank of resume templates and tips and see what they have to offer.
Jooble Jooble is a free job search resource. You'll find jobs from more than 250,000 areas, including corporate companies, social networks, NGOs, charitable organizations, and more. Jooble works only with eligible employers and verified websites. LBC students and graduates can find internships and jobs in a variety of career fields. As a student looking for a job, you can view current opportunities here.
NICOLE Career Services Manager
My name is Nicole, and I'm here to help you find your new career! I have been helping students and graduates connect with the right employers for over 20 years, and I will help you throughout your program at London Business College. At LBC we provide career training by assisting students and graduates in finding practical and secure work placements in their field of study. We offer a variety of services including one-on-one career coaching, resume writing workshops, and job interview training, just to name a few. Our goal in Career Services is to ensure graduates are well prepared to hit the ground running within any organization."
WANT TO HIRE A LBC GRAD?
London Business College is here to help with your hiring needs. We have qualified candidates for entry level positions as well as for more senior roles. Our graduates have hands-on experience and a level of expertise that make them ready to tackle any challenges. We are here to help with your hiring needs at no cost to you! For more information, please contact our Career Services Manager at info@lbcollege.ac