Get the training you need to become a Network Engineer in under a year
ABOUT THE PROGRAM
London Business College's Network Engineer program will provides you with information and technology training to become a Network or System Administrator. Network Engineers are involved in the design and maintenance of the hardware and software necessary for an IT infrastructure. They are high-level technical analysts with a specialty in Networks and Cloud computing. If this sounds like the type of career you're looking for, LBC's Network Engineer program would be a great first step.
Interested in learning more about the Network Engineer program? Just fill out the form to get more info!
Please email me information about your programs and school. I may cancel this consent at any time.
Privacy Policy
NETWORK ENGINEER ESSENTIALS
In this program, students will receive:
Training in Computer Hardware and Software, Microsoft Windows Server, Azure cloud, CISCO Router and Switch, UNIX/Linux System Centre and Office 365
Certification exam designations from Microsoft Certified Expert, CompTIA A+, Linux + and CCNA (Cisco Certified Network Associate)
A copy of fully licensed Office 365 and Azure subscription from Microsoft
MCSE CERTIFICATION
London Business College is a certified Microsoft Imagine academy offering Microsoft Official Courses (MOC). Our Network Engineering program is taught or supervised by Microsoft Certified Trainers. Successful Canadian Business College graduates will earn MCSE (Microsoft Certified Solutions Expert) certificates.
MICROSOFT IT ACADEMY AND MOC (MICROSOFT OFFICIAL COURSES):
In London Business College's Network Engineer program, students will study using official MOC curriculum, including:
AZ-800: Administering Windows Server Hybrid Core Infrastructure
AZ-801: Configuring Windows Server Hybrid Advanced Services
MD-100 : Windows 10
MD-101: Managing Modern Desktops
AZ-104: Microsoft Azure Administrator
MS-203T00-AC: Microsoft 365 Messaging
MS-100: Microsoft 365 Identity and Services
MS-101: Microsoft 365 Mobility and Security
CAREER OUTLOOK
Network engineers are in high demand because their unique skill sets are increasingly important in the Internet age.  Companies that are expanding their IT departments need more qualified network engineers to tackle internet and data security, maintain the integrity of their networks and ensure the safety of their communications and information technology infrastructure.
According to Service London, the job outlook for Network Engineers is good. Engineers London labour market study reports that Network Engineers will continue to be in strong demand this decade.  Individuals with a strong aptitude in math and problem solving, and a strong interest in IT are excellent candidates for LBC's Network Engineering Program.  
PROGRAM AVAILABILITY
LBC Campus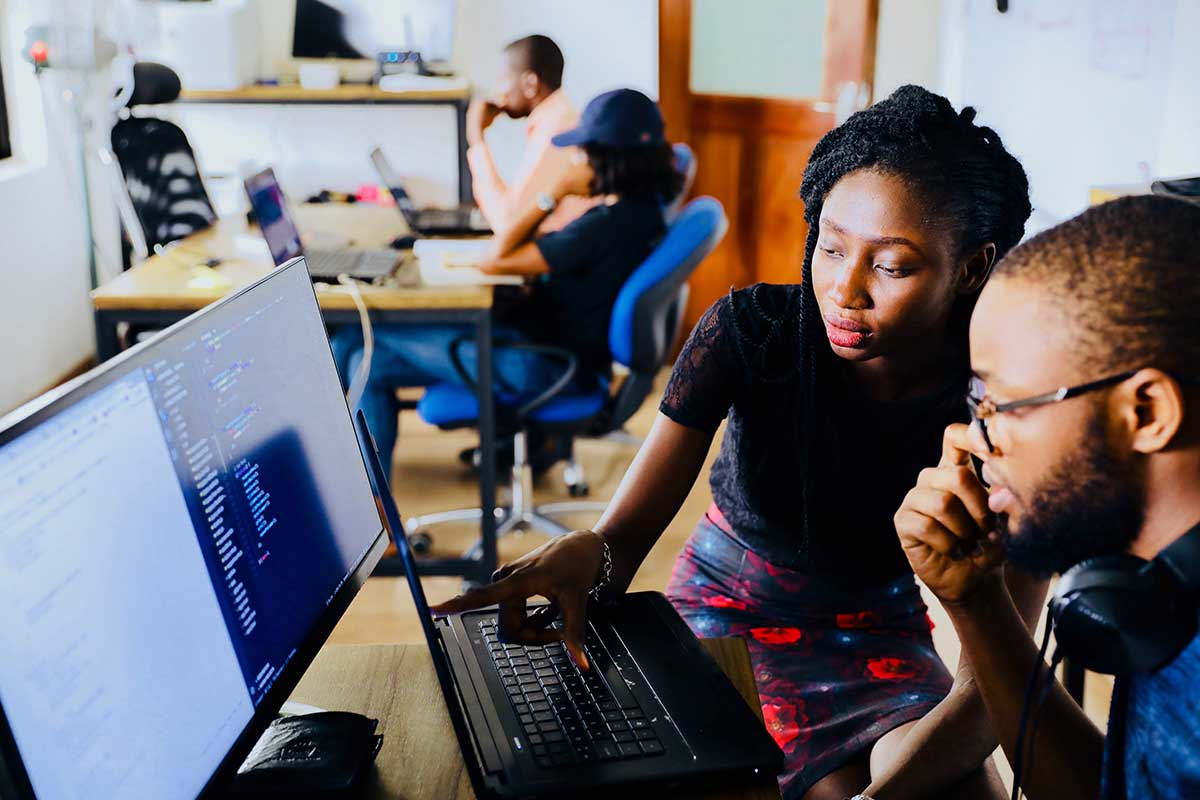 STUDENT & CAREER SERVICES
London Business College's Student and Career Services team helps convert the knowledge, skills and training that you acquire over the course of your studies into meaningful jobs and careers once you graduate. Our top priority is to facilitate relationships between you and the businesses, organizations and industries where you will work and further develop your skills. LEARN MORE