Get the skills to start your career as a Digital Media & Web Designer in under 9 months
Digital Media & Web Design
ABOUT THE PROGRAM
The Digital Media & Web Design program provides you with the necessary skills and training to enter and succeed in the dynamic world of web design, digital media and website development. In this program you'll develop technical, creative and business capabilities which can lead to a career in digital marketing, graphic design, digital media publishing, web design and development, advertising, sales, or freelance media production.
Please email me information about your programs and school. I may cancel this consent at any time.
Privacy Policy
When I visited the Software Engineering department during the graduate recruiting weekend, I fell in love withit. There was a distinct feeling of support engrained, and the graduate students seemed genuinely happy. There was a clear picture that the department was doing everything they could to help the students succeed. I also met my current advisor and felt like her mentorship style and her research was an environment I could really thrive in.
I felt welcome right away. As an international student, you always feel a little frightened about the beginning of the semester, like how you will handle the graduate level courses in a different country. However, every faculty at the department of Animal and Range Sciences was very supportive and always willing to help even outside of office hours. It definitely helps to boost your confidence throughout your academic journey.
BUILD YOUR PORTFOLIO
Interested in the Digital Arts and Website Design? With LBC's Digital Media training, you will gain an in-depth understanding of a variety of popular software tools used in the communications industry by designers, developers and marketers. In addition, you'll learn how to manipulate audio, video and digital graphic using various design programs. The program includes the development of an online portfolio of your work samples for prospective employers.
WHAT YOU'LL LEARN
• Office Skills
• Digital Imaging with Illustrator
• Photoshop and Scanning Techniques
• Desktop Publishing with InDesign
• Web Design with Dreamweaver
• Flash Animation with Action Script
• XHTML with CSS
• Internet Security
CAREER OUTLOOK
As more and more companies move their businesses online, the need for trained web designers will continue to grow. E-commerce has grown tremendously since the pandemic, and it is expected to play a significant role for many businesses in the future. Digital Media & Web Design grads from LBC can expect to find plenty of rewarding career opportunities.
PROGRAM AVAILABILITY
LBC Campus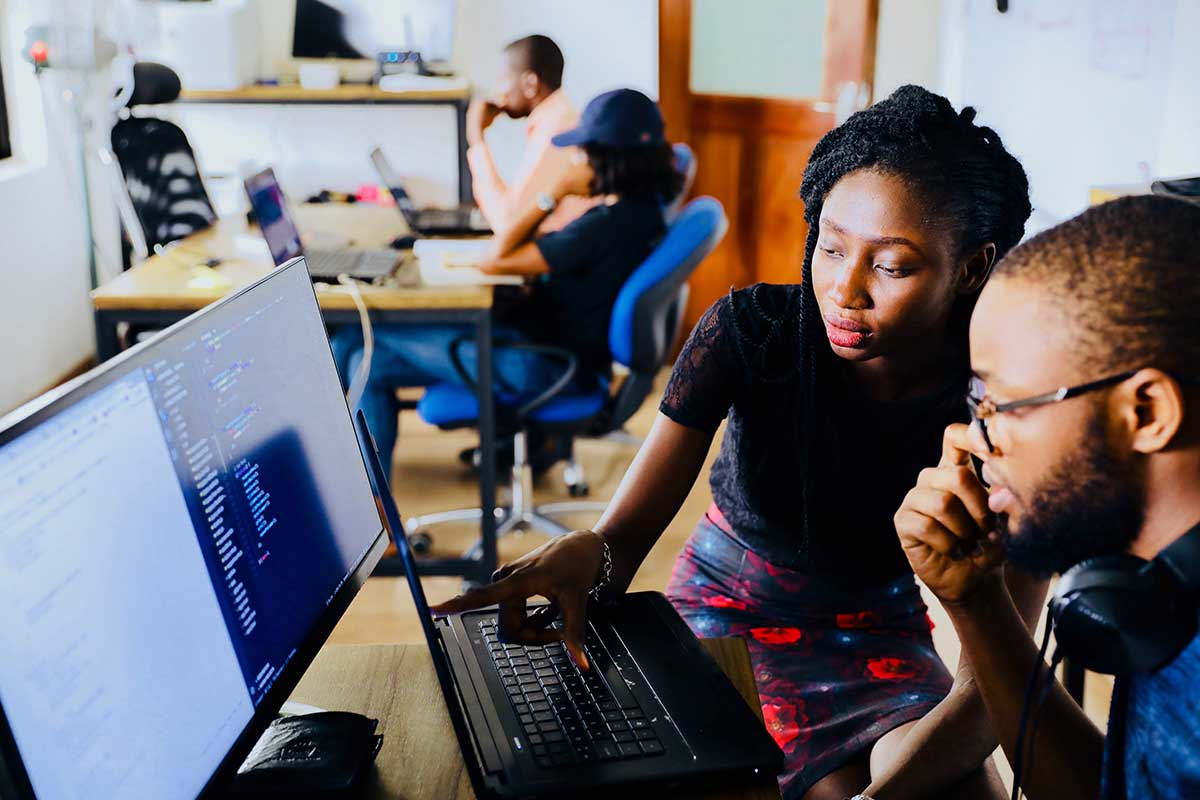 STUDENT & CAREER SERVICES
London Business College's Student and Career Services team helps convert the knowledge, skills and training that you acquire over the course of your studies into meaningful jobs and careers once you graduate. Our top priority is to facilitate relationships between you and the businesses, organizations and industries where you will work and further develop your skills. LEARN MORE